In Joomla 1.5 all we had to do was add the parameter "tp=1" (from template positions) at the end of our Url. It would be for example: https://www.paginaweb.com?tp=1
In Joomla! 1.5 the option to preview template positions was enabled by default, but in Joomla! 2.5 and 3.X it is necessary to activate the preview of the module positions since it is deactivated by default.
If you want to know how you can see these positions in a simple way, keep reading!
To activate it we must access the administration of our Joomla –> Extensions –> Template Manager –> click on Options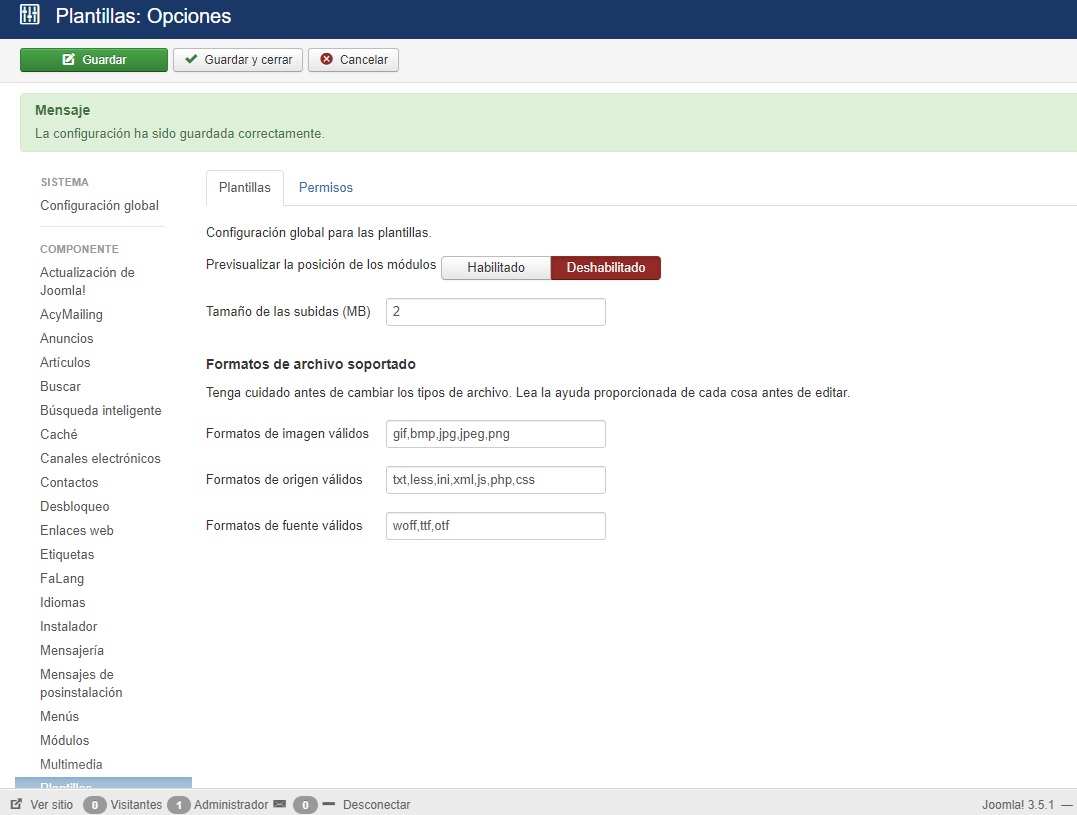 In Preview the position of the modules we change from Disabled to Enabled and click on Save and close.