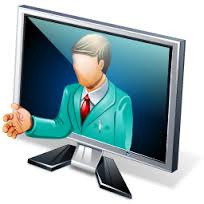 CNERIS offers all our customers the possibility of remote assistance service from our facilities.
This allows us to quickly, efficiently and economically, solving the problems of software systems and servers. While allowing the customer does not take unnecessary expenses.
This service is not only intended for customers with maintenance contract or regular customers, but any user that at some point in time may have need for remote assistance.
The service is performed by a small application (Teamviewer) to be run on the computer, and that allows our technicians to access it remotely. No need for software installation, and with all the security to be a communication on security and with the authorization of each session by the client channels.
When you run the program once downloaded, an authorization code and a password that you will have to provide our technician to authorize entry into its system is generated.